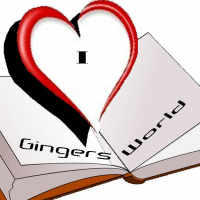 Virginia Echols Harrison
Spiritual, Urban Religious, Religious, Self Help, Children, Urban Children, Drug Free, Urban Drug Free, Puzzles, Christian Puzzles, Autobiographies, Non Fiction, Contemporary, Christian E Books, Coloring Books, Prayer Books
Virginia Echols Harrison was born in Chicago, Illinois and raised in the suburbs of Robbins. She attended Kellar Junior High and Blue Island Community High Schools and then married William Edward Starks. After birthing three children, she attended Kennedy-King College and graduated from Columbia College in Chicago. She later did summer courses at Andrews University, while employed with the Lake Region Conference as a Literature Evangelist. She has worked as an educator at Shiloh S.D.A. School,Columbia College plus Moraine Valley Community College in Illinois and Tulsa Community College in Oklahoma. She presently owns and operates Articulate Communications, a desktop publishing company and is married to John Harrison of Bristow, Oklahoma.
Virginia Echols Harrison Books
A book is a mirror; if an ass peers into it, you can not expect an apostle to peer out.
G. C. (Georg Christoph) Lichtenberg